Houben General contractor
Houben is a Limburg-based contracting company with currently the third Houben generation at the helm. A company that has been at the top of the construction industry since 1932 and continuously strives for innovation. In all areas, including marketing.
01
Rebranding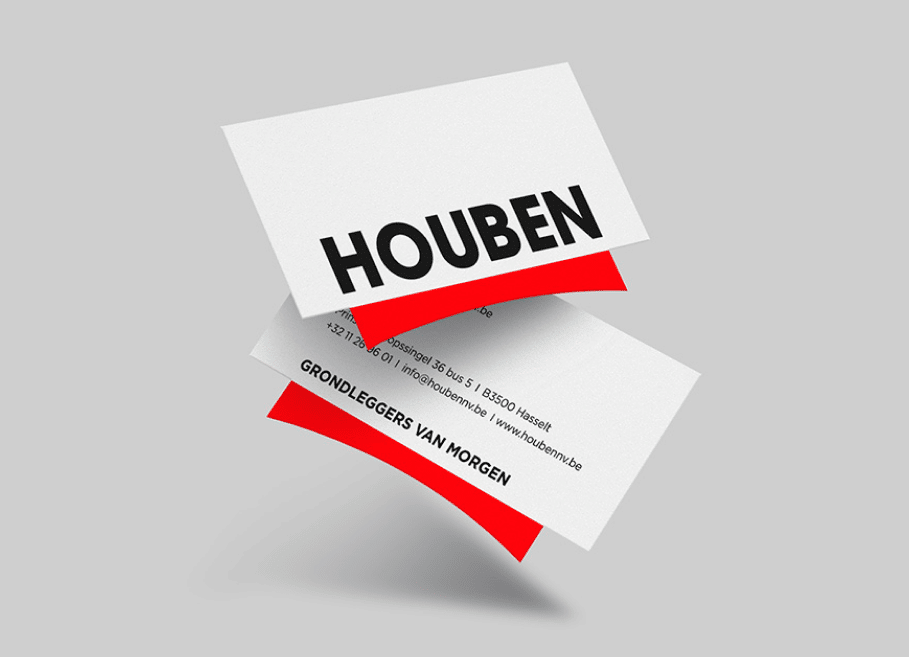 Houben employs Founders who are building for tomorrow.
An internal and external brand identity that perfectly reflects Houben's DNA and reinforces their positioning.
02
Content marketing
A strong mix of high-quality content, complemented by visual cases via Instagram, among others. Targeted to Houben's most important target groups: potential customers, construction partners and, of course, applicants.
03
Campaign
Even as one of the larger contracting companies in Limburg, it is not simple to find enough profiles to consolidate growth. With the eye-catching campaign, Kom van de Grond (Get off the Ground), we created more awareness for Houben and stimulated lead generation through online advertising. With results!